Chicago Bridal Hair and Makeup Artist, Photo- Diem Angie Nguyen
I finally gathered all of the photos from my 4th Chicago Models and Photographers Meet up. I hosted my event at the Dana Hotel and  Spa and could have not asked for a better location. We had accessed to their lobby, main suite and Vetrical room. If you are looking for a hotel that is in the heart of the city with a beautiful view and welcoming staffs make sure you check in at the Dana Hotel and Spa.
Oh the date to the 5th Meet Up is now disclose !! Make sure you scroll down to end of this blog to get more information!
Below is a picture of my myself and my gorgeous models!
Models: Hapi Danielle, Nichole Odijk Demario, Tania Rodriguez, Alyssa Patricia Hennessey, & Sevtlana Kovtun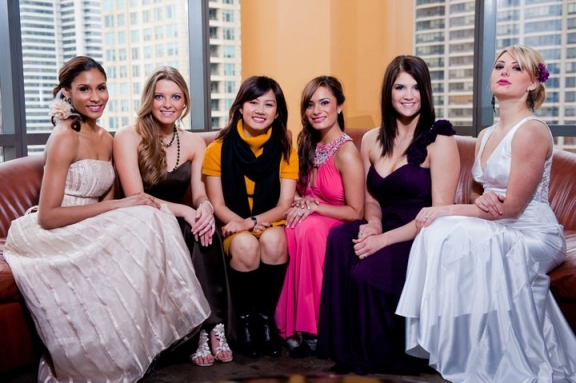 And of course we cannot forget our photographers and videographer:
Photographers: Lew Arceo, Donald Earl, Ruel Calitis, Karina Santos Dela Cruz, Rolly Layman & Zolo Gnbd
Videographer: Nick Brazinsky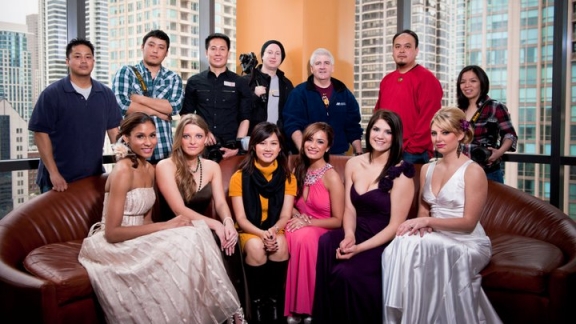 And the moment we all are waiting for–Images from the event!!
Hair and Makeup: Diem Angie Nguyen
Last but not least, here is a video to recap the event.
Videographer: Nick Brazinsky
Chicago Models/Photographers Meet Up Hosted By Diem Angie Nguyen (Dana Hotel) from Nick Brazinsky on Vimeo.
I am hosting my 5th Chicago and Photographers Meetup on June 12th 2011. I am limiting this to 10 photographers, so book your spot now!! $100 per photographer. Click HERE for more information. Hope to SEE YOU THERE !