Chicago Bridal Hair And Makeup Artist, Diem Angie
Cindy's Review About Our Services: 
"If I do say so myself, I looked pretty fab at my wedding. And not because I rolled out of bed like a Disney princess, fresh-faced and glowing. Birds and cute little mice do not flock to me due to my sweet disposition and natural beauty. Despite that, I DID have a wedding day glow, but I owe that to the expertise of Diem.  Even my mom, who is notoriously picky about such things, loved my hair and makeup. So with her final approval, I have to give Diem 5 stars.
The trial went great, Diem really tried to get what I wanted. And even the times when what I wanted went against what she knew was best, she explained those things to me. For instance, I am not used to wearing much makeup, so when I first saw my eyes I was a little hesitant. Diem explained that while it looks heavy right now, the makeup fades slightly by the time we get to the reception. Also, it doesn't show up as heavy on the photos. So since she's the expert (and it was a trial after all), I took her word on it. Later that day, we got our engagement photos taken. I scheduled this so I could see how my hair and makeup photographed. Well Diem was exactly right– what looked a little intense at first glance (and I got used to it after a little while)– looked beautiful in the photos. Natural, not heavy at all.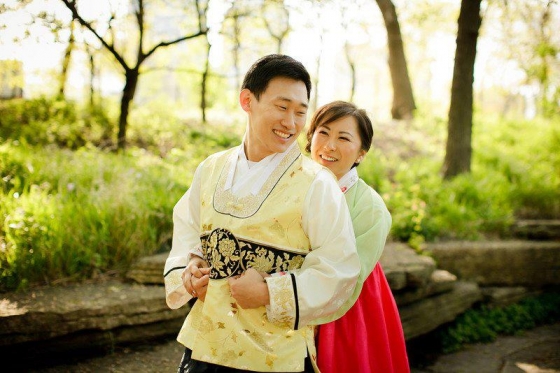 I took note of some things that I wanted different for my actual wedding, such as more hairspray, and let Diem know. For the actual hair and makeup, everything went perfectly. My hair and makeup lasted all day, even though it was super hot and humid (high 97 degrees).
As for price point, she is very reasonable. I think I got a pretty good deal. With my bridesmaids and family members, we had 7 total. She gave us a discount.
If you try her, tell her Cindy Kim sent you!"