Chicago Bridal Hair and Makeup Artist, Diem Angie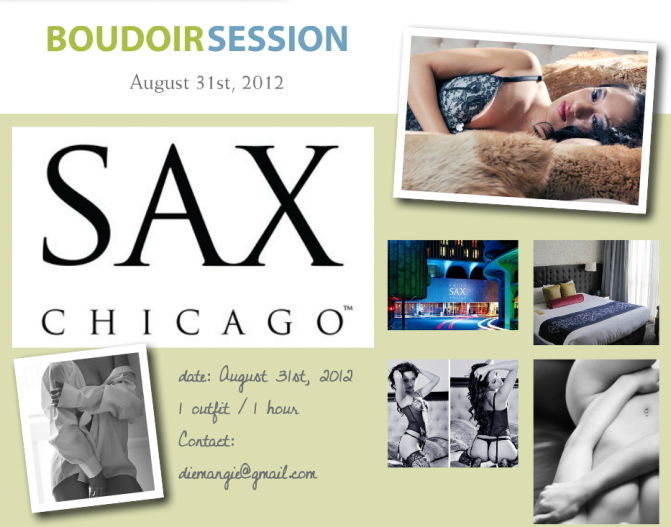 Ladies! I am offering a private BOUDOIR SESSION at the Sax Hotel on Friday August 31st, 2012.
Why don't you do something out of the ordinary and consider a boudoir shoot to give to your significant other! Don't have significant other? Who cares! Somewhere deep down inside of every woman, there's a vixen just waiting to get out!
DON'T BE SHY, contact me for booking information: Diemangie@gmail.com
Date: August 31st. (if you are unable to make this one– don't worry I'm hosting one every month)
Book a spot below:
[contact-form-7 id="3120″ title="Contact"]