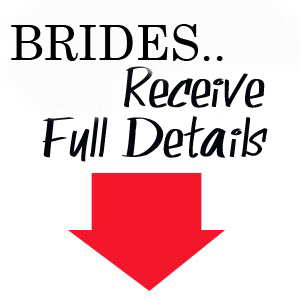 A message to our brides:
Every bride-to-be wants to look her best and Diem Angie  is here to make you picture perfect ready.  Diem Angie and her team can accomplish it all and accommodate any size bridal party. Starting with a consultation, we create a look that suits your lifestyle, face shape and personality. We take into account the details of your dress and accessories. Trial runs are encouraged so you can try out the style before your big day. The options are limitless, and we can share our extensive portfolio for even more inspiration.
Bridal Booking Information Booking with Diem Angie  is as easy as 1 2 and 3!
Step 1:Initial Contact
Call  6308353094  or email  at DiemAngie@gmail.com to see if your date/time is open. Be sure to have your ceremony time, the location of where you would like us to travel to and the approximate number of services needed for your wedding day, and the stylist/artist that you are requesting. Diem Angie will then confirm if our team/stylists/artists is available.
Step 2: Review
Once Diem Angie reviews your details and confirms that she or her team is available, a quote and information about our hair and makeup services will be shared. Your email address will then be requested and our information will also be emailed to you.
Step 3: Trial
As the bride we offer a Trial for your Hair and Makeup needs. Our sessions are held at either at our location or yours. In some cases we may travel to you for your trial depending on your wedding destination. Each appointment is scheduled for two hours to ensure we accomplish the look which best suits your style.  Trials may be done either before or after you book your wedding with Diem Angie.
 Step 4: Booking Requirements/ Agreement
*Diem Angie requires a signing of our Contract and $100 deposit to book.
*Parking Fees are required to be paid by the bride for all weddings/events.
 *Any Artist/Stylist starting before 7am will incur a $100 early morning fee.
*Start time before 5am will incure a $200 early morning fee.
* A 10% surcharge applies to public holidays.
Step 5:Your Wedding is BOOKED with Diem Angie
Once we receive your Contract/Payment, either before or after your trial, your details will be reviewed and a Confirmation will be sent to you within 5-7 days.  If at anytime changes are made at a later date, a new confirmation will be sent to you reflecting those changes.
Questions or would like to reserve a date? Email us below:
 [contact-form-7 id="3120″ title="Contact"]