Chicago Bridal Hair and Airbrush Makeup Artist, Diem Angie Nguyen
This wedding would have not happened if it was not for Cristina G Photography! Cristina G Photography
and I met back in 2010 at Reverie: Art Institute Fashion Show and has been in touch since! She has referred me to  her clients, and I hope I can work with her nonstop! Her work is amazingly memorable!!  She will not only capture my hair and makeup work but also the laughter of her clients at the same time. If you are searching for a photographer for your wedding, I highly recommend Cristina G Photography!
Please visit Cristina G Photography website here : http://cristinagphoto.com/
Cristina G Photography Blog: http://www.photochickblog.com/
Wendy booked me as her hair and makeup artist for her engagement photos and for her wedding day! Wendy has flawless skin and with a spray of airbrush makeup her skin glowed and was instantly camera ready!! Here is her before and after picture: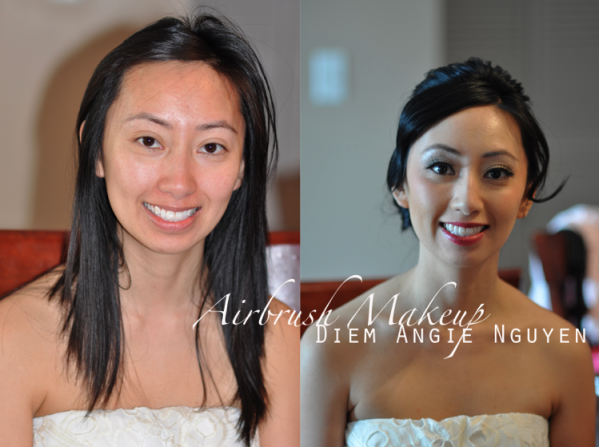 Here are Wendy+ Louie's engagement photos, taken by Cristina G Photography
.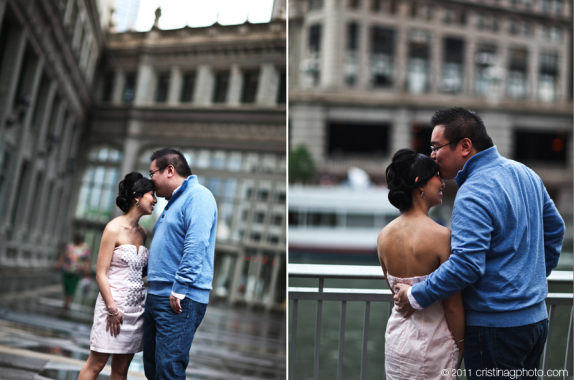 Wendy was debating on rather she should put her hair or down. This is the decision that most brides have to make  so I made it less difficult for her. HOW? For her engagement photos I gave her an up-do that can be easily taken down!  For the first half of their session, her hair was up and for the second half, she took all of her bobby-pins down and let her hair flow loose!!!!!  She loved how her curls looked while it was down and we got our win!  Good choice Wendy, I love your hair down!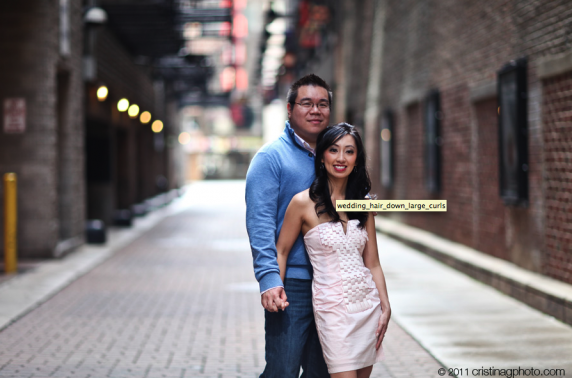 And now here are Wendy's wedding photos! Thank you Wendy and Louie for asking me and ThreeSixty Beauty to be a part of your big day. We hope you loved your hair and makeup! Thank you Again Cristina G Photography
for referring us!