Chicago Bridal Hair and Makeup Artist, Diem Angie
Jennifer contacted me back in October regarding her wedding in August. After months and months of emails, August 4th arrived.  ThreeSixty Beauty and I arrived at the Four Season Hotel to get Jennifer and her bridal party ready. This is going to be pretty cheesy, but Jennifer's wedding was bittersweet!  I enjoyed working with Jennifer and knew she will no longer email me regarding her wedding questions/details & information! I'm not going to lie, I'm going to miss having her as my client! This is the #1 reason why I love my job. Not only do they have their full trust in me– I also build a close relationship with them. Ohkay, I'm done being cheesy now.

Enjoy her wedding photos! Photo credits goes to: Steve Matteo Photography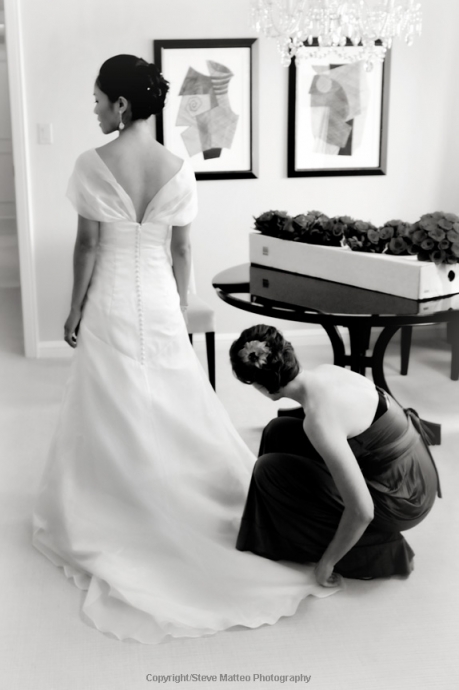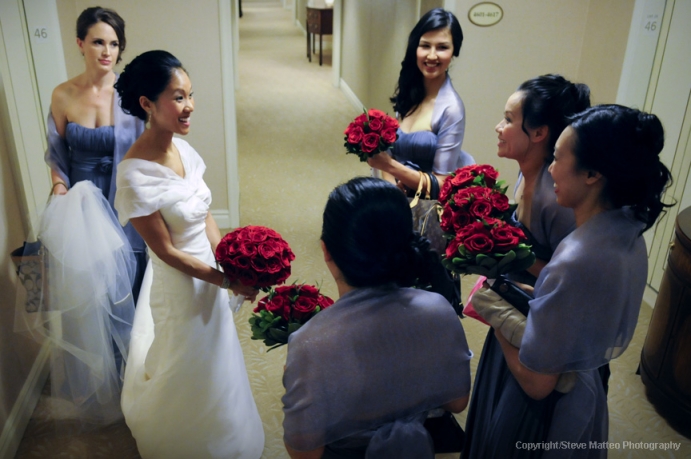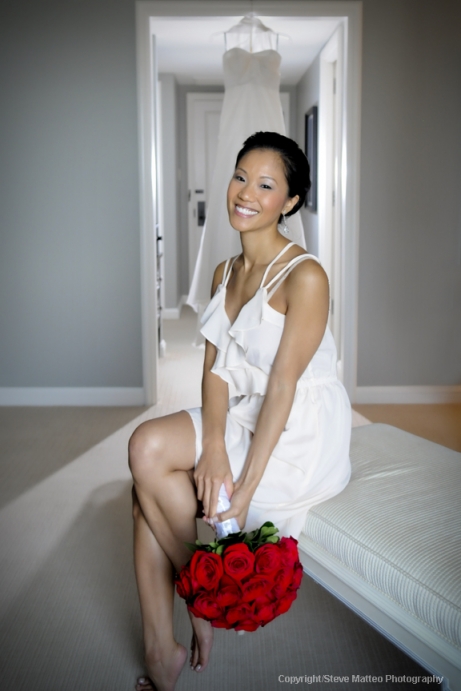 Read Jennifer 's review about our services below: 
"It's a little awkward for oneself to brag about how great they look – at least for me- but I think every girl should get a pass when it comes to her wedding day! Diem and her team did such an amazing job on my hair and makeup. I swear I'm normally pretty modest, but she made me look and feel like a princess on my wedding day! Diem also brought along two girls who did my maid of honor's, mother's, and mother-in-law's makeup and hair. Her team made all the ladies look gorgeous.
From the initial contact to the wedding day, Diem was always professional, courteous, and just sweet as pie. She was always prompt in responding to emails, and made the whole process so easy – something any bride-to-be would appreciate! The trial went so smoothly, and her suggestions made me look even better than what I had envisioned on the day of the wedding. On the day of the wedding, she even took into consideration the busy travel weekend, and arrived 30 minutes early. She definitely made me feel calm and confident that morning! I also scoured the internet comparing prices before I contacted Diem, and her prices are extremely reasonable, especially in a big city. "
for questions/bookings please email me below:
[contact-form-7 id="3120″ title="Contact"]