Chicago Bridal Hair and Makeup Artist, Diem Angie
If we are Facebook Friends.. You probably read all my angry statues about Bluehost, website designs and the never ending SEO questions. Hehe, sorry-not so sorry!
 Over the past few months I have been soooOOOOo stressed out with my website.
We had always been on the 1st page of Google when you search for Chicago Hair and Makeup Artist.. Well 3 months ago… We jumped down to  to page 14.
You can read more about it HERE:
Boy was I depressed and frustrated with myself.. This business is my baby and I hate seeing it fail.
After all the stress, researching, $$$ and sleepiness nights later..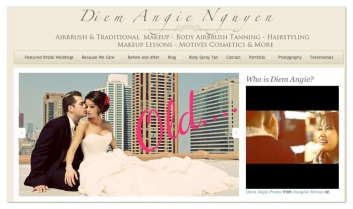 www.diemangienguyen.com got a new makeover!!!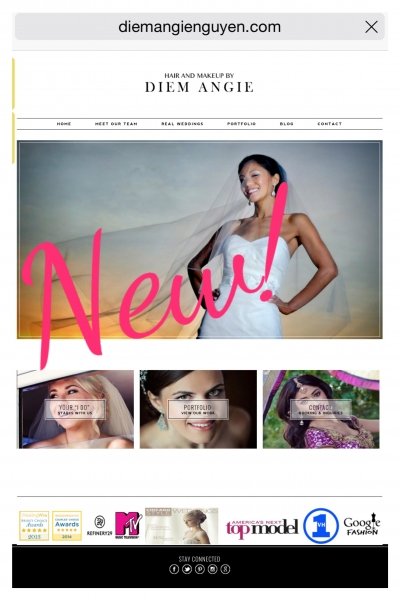 Oh and we are also mobile friendly!!!!!!
At the end of the day- I'm very happy that my website took a huge hit because I bounced back with something even better!!  I also  learned a lot about how SEO works and how to improve my rankings.
I want to thank Sheraz from www.Gearcidy.com for customizing my site and making it absolutely perfect! I highly recommend him to anyone looking for a website designer! You can reach him at: sherazmk@gmail.com
If it was not for his help.. this site would have taken much longer to finish and 931831 coffees later. Thank you again Sheraz!
I hope you guys like the new layout!  Now.. don't EX out of this page yet!!  Please click&play around  and let me know what you guys think! Enjoy!
xox!