Chicago Bridal Hair and Airbrush Makeup Artist, Diem Angie Nguyen
I can blog about this wedding for hours and to be quite honest I do not know where to start. First, this wedding would have not happened if it was not for Aaron from White Shutter. Aaron and I met last year at a Wedding Expo Show and have been in contact since! When Aaron mentioned to me that he had a bride who is looking for a makeup artist who can performed a 40's pin up theme, I jumped right on it! Athena and I connected instantly and I in a matter of emails we were booked! Thank you Athena for letting me and ThreeSixty Beauty be a part of your big day. We want to make you and your bridesmaids all pretty again!
Below are behind the scene photos as well as some of Aaron's photos. Enjoy!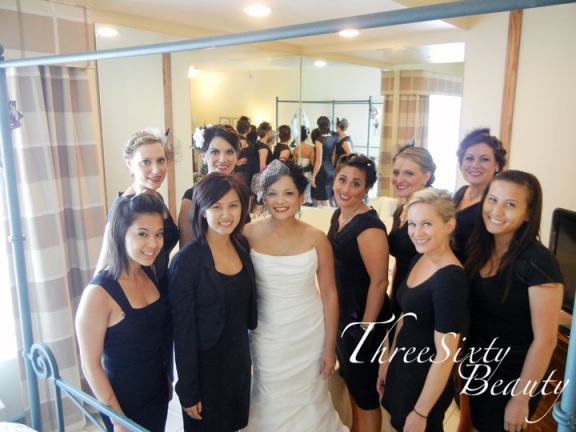 Please become a Fan Today!
For booking or any questions, please email me below:
[contact-form 1 "Contact"]