Eyestrane is a web-base directory of Asian-American media professionals. Thank you Eyestrane for featuring me on your page! Also, Thank you  Tom Heckbert for recognizing my talents and supporting me throughout the way! I appreciate all the patient and encouragement from you! Hopefully if all works well, we can one day work together on a T.V show! Oyyy the excitement.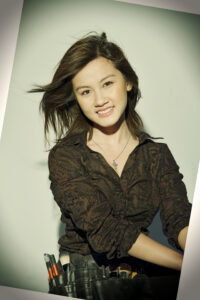 (thank you Jon Cancelino for taking this photo!)
to check out my feature page on Eyestrane click HERE.
I also got featured on Top Asians Models.  If you did not get a chance to read my featured blog with them. Check it out HERE.
Thanks for all the support guys! xoxo!