Chicago Bridal Hair and Makeup Artist, Diem Angie
Motives is constantly on the cutting edge of cosmetic lines. Its the hottest line in the entire cosmetics industry. Celebrities like Jennifer Lopez, Angelina Jolie, Taylor Swift and Kim Kardashian are using it because not only is it beautiful on the skin but it lasts and it is the most customizable makeup line on the market. Motives is full of vitamins and minerals that help with elasticity in the skin, longevity and adds the perfect blend of moisture without getting oily.
Below is a picture of my makeup display!

Are you wondering why you haven't heard about Motives Cosmetics? It is ridiculously popular in Houston and LA, and I'm going to bring Motives to Chicago dolls!
Do you know who Mario Dedivanovic is? He's Kim Kardashian's makeup artist– the reason why her face is always flawless! And guess what? He's using….yup,  Motives Cosmetics!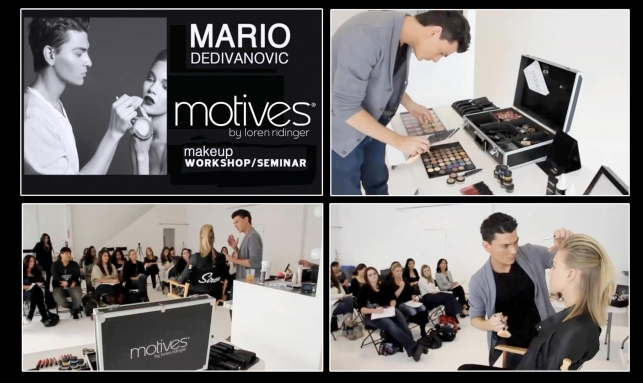 Mario is seriously my inspirations and I'm so happy I'm following in his footsteps.
Last but not least– Check out Motives Cosmetics in Beauty Magazines! I'm talking about PRESS, PRESS, PRESS:




The quality of this product not to mention the reasonable price make it even more desirable. Simple to use and sexy to wear, Motives Cosmetics is changing the face of cosmetic! I can't wait to use Motives on my clients! Again, I only want the best for my clients & I know they are going to LOVE IT! Want to learn more about Motives Cosmetics?
Email me below! Happy Motives Cosmetics!
[contact-form-7 id="3120″ title="Contact"]