Diem Angie Nguyen Chicago's Hair & Makeup Artist
Hey Bloggers!
Since there is 10 days left till Christmas, I want to count down the days with 10 my favorite must have makeup! (fellas, if you happen to read this, continue reading because you might also consider it for yourself or for your girlfriend.=))
10: Make Up For Ever HD High Definition Powder: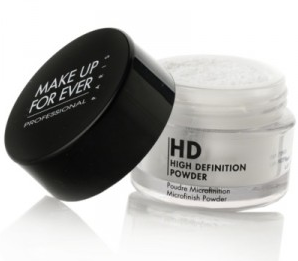 I am in love with Make Up For Ever 's cosmetics! A Sephora's Mua introduced me to this powder when it came out in May. At first glance, I was hesitant to try it because the powder was white && I hate looking pale. She insisted that I give it a try && boy, I was amazed! The powder at first looked white on my skin, yet it slowly dissolved to the color of my skin. Not only does hide my blemishes, it also makes my skin silky smooth.
I am obsessed with this powder. This is honestly my everyday wear. && I apply it every night before heading to bed.
I also use this powder on my models for their photoshoot && they love it! .This powder is designed for the new needs of high definition image, using very fine ingredients for an invisible, natural makeup finish.
I tried to find a video for this product, but this is the best that I could find! (Hehe)

You can purchase this finishing powder at any Sephora Store for $30.
Try it, I promise you'll love it.
come back tomorrow for #9 must have makeup!