Chicago Bridal Hair and Airbrush Makeup Artist, Diem Angie
What do you do when Sephora gives you a $20 gift card? A wise makeup artist will spend it on products that they do not get Pro Discounts on.
Winter in Chicago is never fun. My face is ridiculously dry and I am 1-2 shades lighter than what I would like to be. I know, I know.. I own a custom spray tan business but I don't even have time to make myself look good. Very sad, I know…
With my $20 card, I was down to two options. Either,  Dior or YVes Saint Laurent foundation (both brands never/rarely go on sale)
&& I picked :
YVES SAINT LAURENT LE TEINT TOUCHE ÉCLAT Illuminating Foundation SPF 19 $55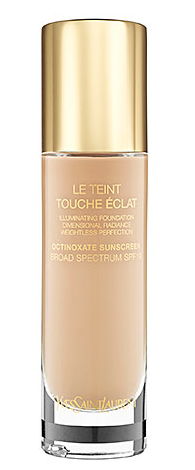 Why?
Because it has SPF 19! Any foundation with SPF is a win. Don't you agree?
With the discount it's still pricey. $35.. but one thing I learned is you cannot be cheap with your moisturizer and foundation! These two are the key to a flawless face.
My color is :  B 30 Beige
Perfect color match and it blends beautifully! Look at the bottom left picture.. you can't even tell that there is makeup.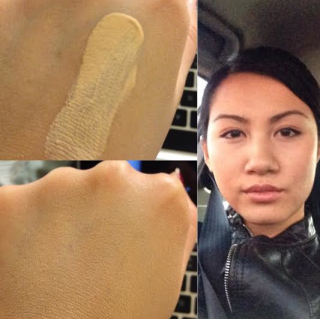 My skin was looking so dull from the changing season and this  foundation brought it back to life. I would say it's a sheer to medium coverage foundation, but it builds up beautifully without looking heavy. I  have oily, acne-prone skin with acne scars that are relatively hard to cover up and this covers them pretty well. It's very easy to blend with my beauty blender.
This is a perfect foundation for  the winter, very moisturizing with semi-dewy finish.  I don't think I would wear it in the summer though (we will have to wait and see).
I've always loved YSL  products and now  I am hooked. Worth every penny!