Chicago Bridal Hair and Makeup Artist, Diem Angie
Hello dolls!! If you have been following my updates.. I think you'll know what this blog is about 🙂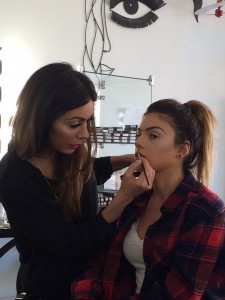 I finally got to meet my favorite makeup artist Make Up by Lilit! When I first created an Instagram account she was one of the first makeup artists I followed. For over a year now, I have been religiously following her work and her followers have grown to 375k !!! Holy smokes!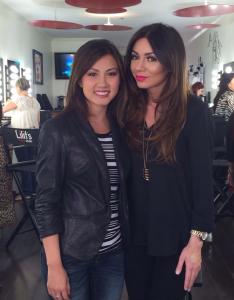 I absolutely adore her work.
 She is able to make a dramatic smokey eye look so soft and flawless therefore I knew I had to fly out to LA to learn from the best. I want learn everything  and bring it back to Chicago for my clients.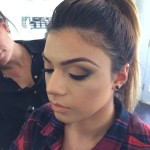 Most of my clients want a very natural look.. don't get me wrong.. I LOVE a flawless clean look.. but I think majority of them  are afraid  of going smokey! Going smokey does not mean you are going to look like a clown.. I promise 😉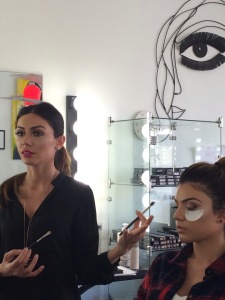 I'm not going to lie… I was very nervous to meet/work with Lilit because she's my my idol…. did I mention she kinda looks like Angelina Jolie? Can I say she's my #womancrush? LOL…
Anywho.. Her course was great– I learned so much in one day!!  I now can perfect a winged eyeliner and feel more comfortable with contouring. 
I seriously cannot wait to take her 3 week course.
Oh and I almost forgot……….. I also got to meet Styled By Hrush!! I definitely felt like a kid in the candy store. My heart was jumping when saw her. Two amazing artists in one studio = Priceless!


If you do not know who both of these ladies are… you are missing out!! Check out their work!!
So that's a wrap..
Who's down for a winged eyeliner and some Kim Kardashian countering?
I know I am.