Chicago Bridal Hair and Makeup Artist, Diem Angie 
Meet Santa Monica playboy model, Claudia. (September 15th, 2012) . Even though she was miles away, the booking process was simple and easy as 1 -2 3!!!  Since we could not meet for a hair trial, she emailed hair inspirations of what she wanted and a photo of herself. Woah, I cannot believe what I was looking at! Claudia is dead-drop gorgeous!!! Don't you agree?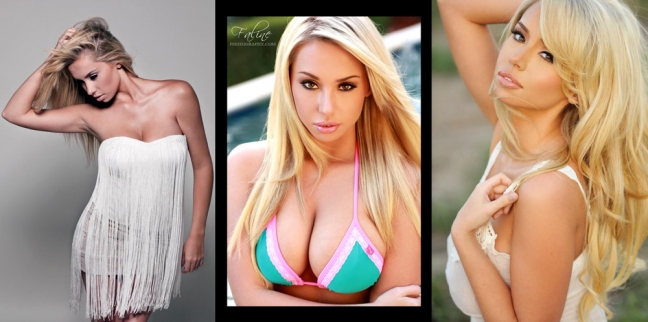 Claudia wanted a hairstyle that is similar to this:
An updo that is romantic, loose, fun and relax.
Thank you Claudia for trusting me with your hair on your big day. It was a pleasure working with you. I cannot wait to see how far your modeling career will take you&& Best of luck and happiness on your marriage with Steve! You both are a match made in heaven!
Here are a few sneak peaks from their wedding! Photographer: Tony Chu 
For booking or questions,e mail us below:
[contact-form-7 id="3120″ title="Contact"]