Chicago Bridal Hair and Airbrush Makeup, Diem Angie
Well Hello There Sephora Fans! I hope you're ready to paint the town Tangerine Tango! I stumbled across their website and notice that they are having their color of the year limited-edition collection!
I always knew orange will one day be the color for spring, and now it's finally picked!  I don't think my brides are fond of the color since it is too  bold for their wedding day. Bummer!  But that does not stop me from applying the color on my models- hehe .  I also  want to spice up my makeup gear by giving it a Tangerine Tango makeover! What do you think? Am I going crazy or what?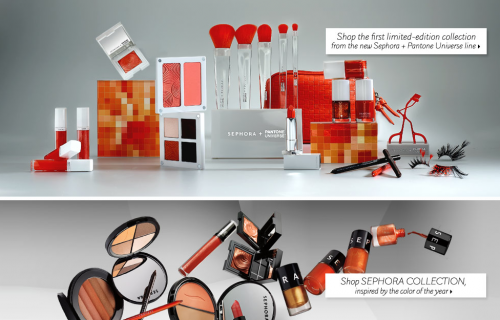 The collection is limited so enjoy the color while it's still available!
Below is a fun Youtube clip on 20 ways to wear Tangerine Tango : Enjoy!
Will you purchase your Tangerine Tango on the go?
Comment below!