Chicago Bridal Hair and Makeup Artist, Diem Angie
 I  might be a tad late on this… but 'Tis the season for ENGAGEMENTS!  Over the last few days , my Facebook newsfeed was filled with photos of : family gatherings, delicious food, pets, pregnancies  && Engagement announcements!! Love is in the air!!
So I'm sitting here thinking of reasons why Holiday Engagements are the best:
1) You are surrounded by your love ones
2) Everyone will already be dressed up = Picture perfect
3) You will never forget your proposal date
4) It's when she will least expect it
5) = Less pressure
Last week- my client Elizabeth emailed me to let her know she got engaged to high-school sweetheart Tyler! I will always hold this engagement close to my heart.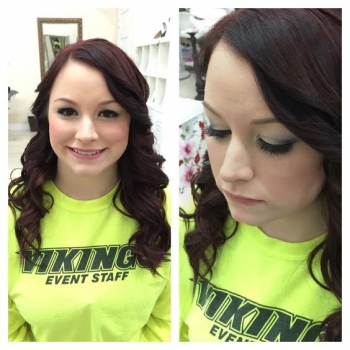 Love can hit you at any age– and you can never guess when the "right" time is.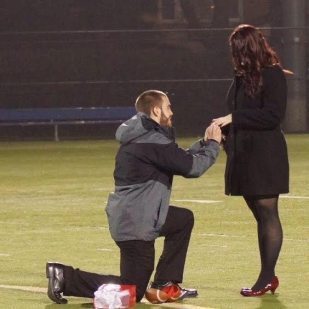 Elizabeth booked an appointment with me so she can look flawless for her graduation pictures. While doing her hair and makeup– she hinted that Tyler has been acting very strange and she had a feeling that he was going to propose!!
&& she was right! Tyler celebrated their  graduation with an Engagement Ring!!
May your life together be filled with all the right ingredients: a heap of love, a dash of humor, a touch of romance, and a spoonful of understanding. Congratulations to you both!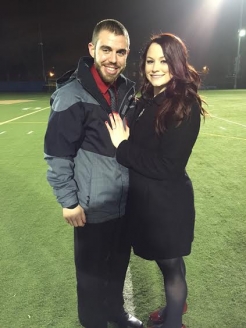 Once in awhile, Right in the middle of an ordinary life, Love gives us a fairy tale.
~ Anonymous ~
To all the Holiday Engagements out there- Congratulations on taking this exciting step together. May your future be a bright and happy one.
If you are starting to plan your wedding–
here is a list of my top > CHICAGO TOP WEDDING VENDORS <
Don't forget about me when you are planning your wedding! hehe! xox