Chicago Bridal Hair and Makeup Artist, Diem Angie
Coconut Oil. Coconut oil. Coconut oil. Ladies and gents I have gone cuckoo for coconut oil!  I seriously drench ORGANIC CO from head to toe and I use it for almost everything!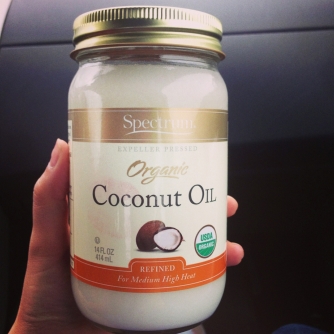 See that lip stain? Yes, I kissed it 🙂 hehe! I purchased this bad-boy from Mariano's Fresh Market!
The idea of slathering your face in oil can be a daunting one, especially when we are told that it will clog our pores! After doing a lot of research.. I found out that oil is good for you! Oils work in a multitude of ways, helping balance your skin's natural oil production, as well as hydrating different parts of the body — face, body and hair.The fantastic thing about oils is that you can tailor it to your skin's needs. Here's why I love CO (perfect for combination skin)!
Top 21 Organic CO uses/benefits: 
Eye cream
vitamins A, B, C, and E
Preshave
Aftershave
Hair deep treatment
Cleanser
Prevents stretch marks/wrinkles
Good for your dead ends
Makeup remover
Lip Balm
Sunscreen
Cuticle moisturizer
Body Scrub ( CO and sugar = skin heaven)
Moisturizer ( 100% natural & absorbs quickly and will keep your skin hydrated all day)
Healing scrapes, infections & cuts ( CO speeds up with the healing process)
Massage oil
Supplement for daily energy
Weight Loss (yup, best believe it! It will speed up your metabolism)
Lowers the risk of diabetes, heart disease and improves cholesterol level
Healthy heart
COOKING!
Ahhh,I just discovered that CO could also stimulate hair growth! (Let me test this out to see if it works!)
Don't know if CO is good for you? Avoid the risk of an allergic reaction by testing a bit of OC oil on the back of your elbow. Wait 24 hours and if there is no irritation, proceed with using coconut oil on your skin.
With all of these benefits, it's hard to imagine why you wouldn't add coconut oil to your life. What are you waiting for? Get your hands on a jar now!
Ps. remember to purchase ORGANIC/VIRGIN Coconut oil! Happy CO day! Stay healthy and organic as possible!