Shreya & Monil's wedding got featured on Chicago Style Weddings! Congratulations to you both!!!! Oh && we cannot forget about the vendors that were involved to make their magical day a fairytale.
Wedding Vendors:
Photographer: WASIO Photography 
Venue: JW Marriott
Event Coordinator: Sabrina Hans Events 
Hair+Makeup: Diem Angie
Florist: Yanni Design Studio
Videography: Orange Wedding Film
Horse Rental: Nobel Horse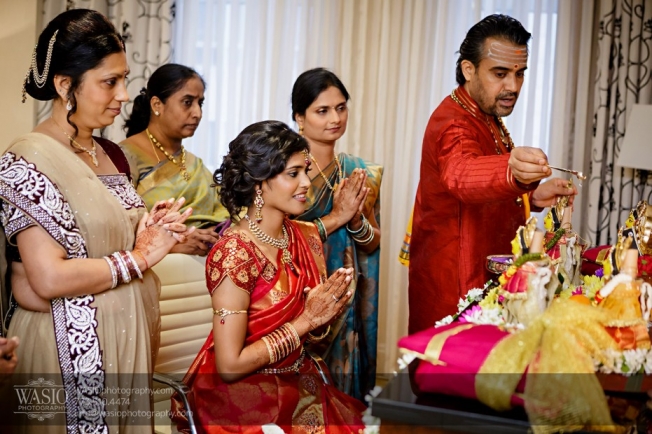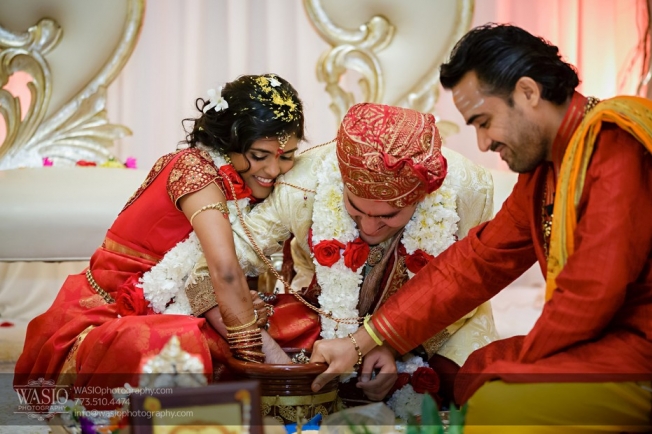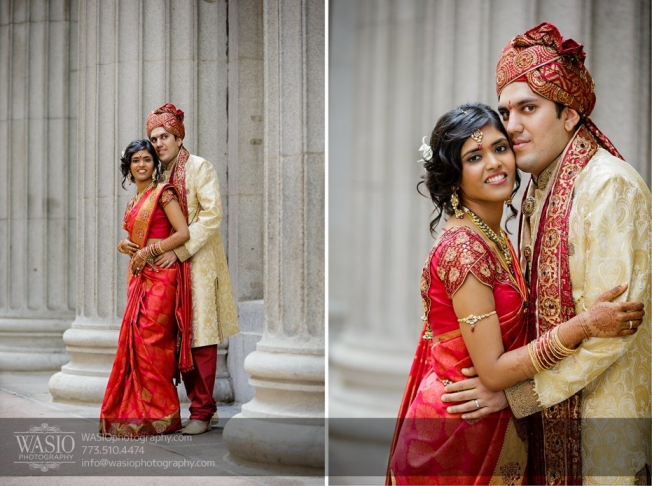 "Our wedding weekend was the most unforgettable and emotional time of our lives. Not only were we excited to start a new chapter of our lives together, but we were thrilled to finally experience the culmination of many months of planning. Through our wedding, we aspired to combine our favorite parts of each other's personalities as well as honor traditions from both our families. It's safe to say we were both extremely excited and anxious as the wedding day approached and our families started arriving for the pre-wedding festivities! By the time the garba (a Gujarati dance ceremony) was over, we could hardly wait for the wedding to begin.

"On the day of our wedding, we both woke up early (4 AM!) to get ready for the long day ahead. Although we were surrounded by our best friends and families as we prepared for the ceremony, it felt strange not to be able to see or talk to each other. The festivities started off with Monil riding up to the entrance of the JW Marriott in a horse carriage decked out in Indian decorations while all of the ceremony attendees danced around him. In the back, you could see the iconic Chicago Board of Trade! He had tons of fun trying to get everyone to dance and get excited for the wedding. Shreya, on the other hand, was trying to sneak a peek from her room window since she wasn't allowed to see Monil before the ceremony! When the ceremony finally began, Monil had to patiently wait while the crowd got to see Shreya enter for the first time and walk to the altar. As the veil separating us was finally lifted, our eyes finally met for the first time. At that moment we were both so enthralled that we would each finally be marrying our best friend. Then, we got to see the immaculately decorated room in all its glory: a canopy of orchids with gold details, dainty lanterns behind the mandap delicately draped in rich fabrics, gold scrolls perched on each guest chair all framed by the exquisite bank vault designed by Daniel Burnham over 100 years ago. As we completed our Hindu and Jain rituals and played competitive games (yes, games!) with each other, the rest of the ceremony passed in a blur. When it was all over, we were so happy to be able to call each other man and wife.
"After what felt like a few minutes (but was actually a few hours), it was already time to start preparing for the reception. With the ceremony out of the way, it was finally time to celebrate! As we entered the reception to the applause of 300 of our closest family and friends, we felt like royalty. After we heard the heartfelt speeches, witnessed the creative Indian dance routines our loved ones had prepared, and danced the night away on the open dance floor, we were sure that the rest of our lives together would be as joyous as we felt during those moments." -Shreya