Chicago Bridal Hair and Makeup Artist, Diem Angie
Here is an example of every hair and makeup artist's ideal client:
  My beautiful bride, Sonia, contacted me back in March for her wedding on September 7th. Since Sonia lived out of state, she trusted my reviews & five emails later she booked me for her big day!
Super Simple.  Fast .  Stress-free.
If you are an out of town bride and cannot schedule a trial until the week of the wedding, don't stress out! All we need is a photo of yourself along with your inspirational photos. Once we review them we will let you know which artists on our team are the best fit for you!
Booking with us is as easy as 1, 2, 3!!
When Sonia sent us her hair and makeup inspirations we knew exactly what she wanted.
Soft, pink, light shimmers, and everything romantic! A perfect fit with us!
Thank you, Pinterest! 😉  
On the wedding day- we got everyone camera ready at Chicago Sheraton Hotel and Towers. I love love LOVE this hotel!!! Every room has big windows & their lighting is always on point, even at 7am.
Here is a short review from Sonia-
"Diem, I was so pleased with the hair and makeup of all the girls. Thank you so much for everything! I will gladly refer you to anyone out in that area." – Sonia
Here are some behind the scene photos of my glam squad in action! Thank you Melissa and Judi for helping me out.
Photo credit:  Victoria Sprung Photography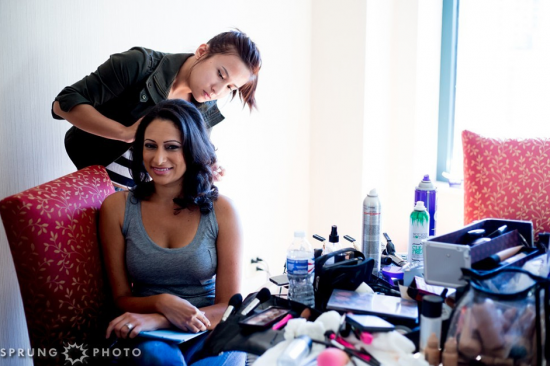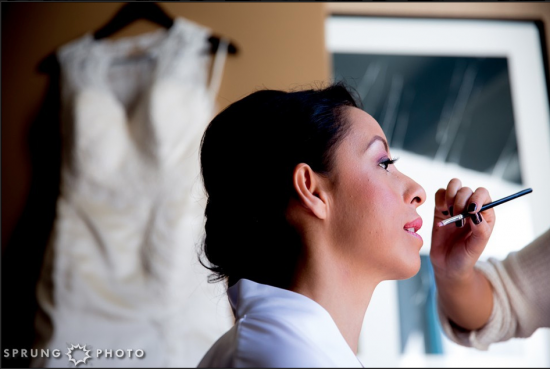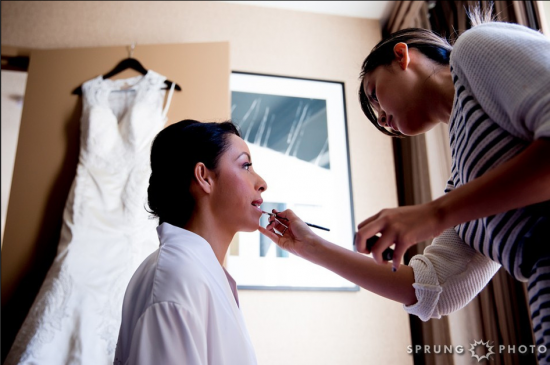 && taa daaa– here's the final look!

Below are my favorite photos from their wedding. Enjoy!